Understanding R3 Corda and Running it on Azure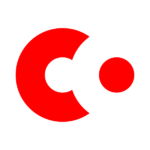 R3 Corda is a blockchain-inspired distributed ledger technology (DLT) from R3 that is specifically designed for financial and regulated transactions, and emphasizes privacy and security between participants. While it is generally available for download as open source code (corda.net), R3 also makes it available on the Azure platform and has plans to integrate Corda with numerous Azure capabilities.
R3 recently secured 107 million USD investment including SBI Group, Bank of America Merrill Lynch, HSBC, Intel & Temasek. R3 has globally diverse group of investors represents an equal geographical split across Europe, Asia-Pacific and the Americas, counting over 40 participants from over 15 countries.
Banco Bradesco
Bangkok Bank
Bank of America Merrill Lynch
Bank of Montreal
Bank of New York Mellon
Barclays
BBVA
BNP Paribas
B3 (BM&FBOVESPA and Cetip)
Canadian Imperial Bank of Commerce
Citi
Commerzbank
Commonwealth Bank of Australia
Credit Suisse
CTBC Financial Holding
Daiwa Securities Group
Danske Bank
Deutsche Bank
HSBC
ING
Intel Capital
Intesa Sanpaolo [2]
Itaú Unibanco S.A.
Mitsubishi UFJ Financial Group (MUFG)
Mizuho
Natixis
Nomura
Nordea Bank
Northern Trust
OP Cooperative
Ping An
Royal Bank of Canada
SBI Group
SEB
Societe Generale
Sumitomo Mitsui Banking Corporation
TD Bank Group
Temasek
The Bank of Nova Scotia
The Royal Bank of Scotland
U.S. Bank
UBS AG
Wells Fargo
Westpac
As demand of R3 Corda is increasing and Microsoft supports running it on Azure through Azure MarketPlace  I decided to have a discussion about R3 Corda during our next NYC Azure User Group meeting in October.
To talk about R3 Corda and their partnership with Azure I have invited Tom Menner (Director and Solutions Architect at R3) to deliver a talk for my NYC Azure User Group. Since we are based in Manhattan we had significant amount of users associated with financial companies and based on their feedback this session certainly resonated with them.
Tom predominantly covered following topics:
Understand what Corda is and how it differs from blockchain platforms such as Ethereum and Hyperledger Fabric;
Use cases of Corda
Corda on Azure and R3's partnership with Microsoft
If you like to view or download the slides used during the session I have made them available on SlideShare.